Once again I'm questioning the need for fashion magazines in my life.  Not the dozens and dozens of vintage magazines – their spot in my heart is quite secure.  I'm talking about today's Vogue and Bazaar.  I realized just how unimportant they are to me when I sat down to read the current issues, and realized that the February and March issues were sitting there unread.
So I decided to devote an entire afternoon to catching up on my reading.  After an hour or two boredom got the better of my intentions.  But it was more than boredom – it was a feeling of just not connecting with what I was reading.  Both magazines were talking about making one's fashion dollars stretch during tough economic times, but the idea that a $725 Louis Vuitton scarf is economizing escaped me.
That  example came from an article in Bazaar called "Cost Per Wear."  Is that idea news?  I can't remember a time when I haven't considered the cost per wearing when considering a pricy purchase.  The article is illustrated with shots of celebrities wearing an item more than once.  If the article is to be believed, Katie Holmes's $1500 Chloe bag is down to costing her $375 for each of the four times she's been photographed carrying it.
I did some quick math on a Coach bag I bought in 1996.  Over the past 13 years, I figure I've carried it 1000 of the 4745 days in that time.  I paid $40 ( a real bargain even in 1996) for it at the Coach outlet near Slippery Rock, PA,   So the cost per wearing is about 4 cents.  Maybe I should have written the article.
I know that Vogue and Bazaar are not targeted to mainstream America, that it is assumed that the typical reader can afford $1500 handbags.  But the truth is that to most American women, a Coach bag is a splurge, if not a downright luxury.  A $1500 bag, unless bought secondhand, is not even a consideration.
And speaking of Coach, Marie at thevintagepeddler.com found this page on the Coach website, announcing a new line inspired by the work Bonnie Cashin did at Coach.  There is a lot there to love, but I can see my 13 year old bag being replaced by this: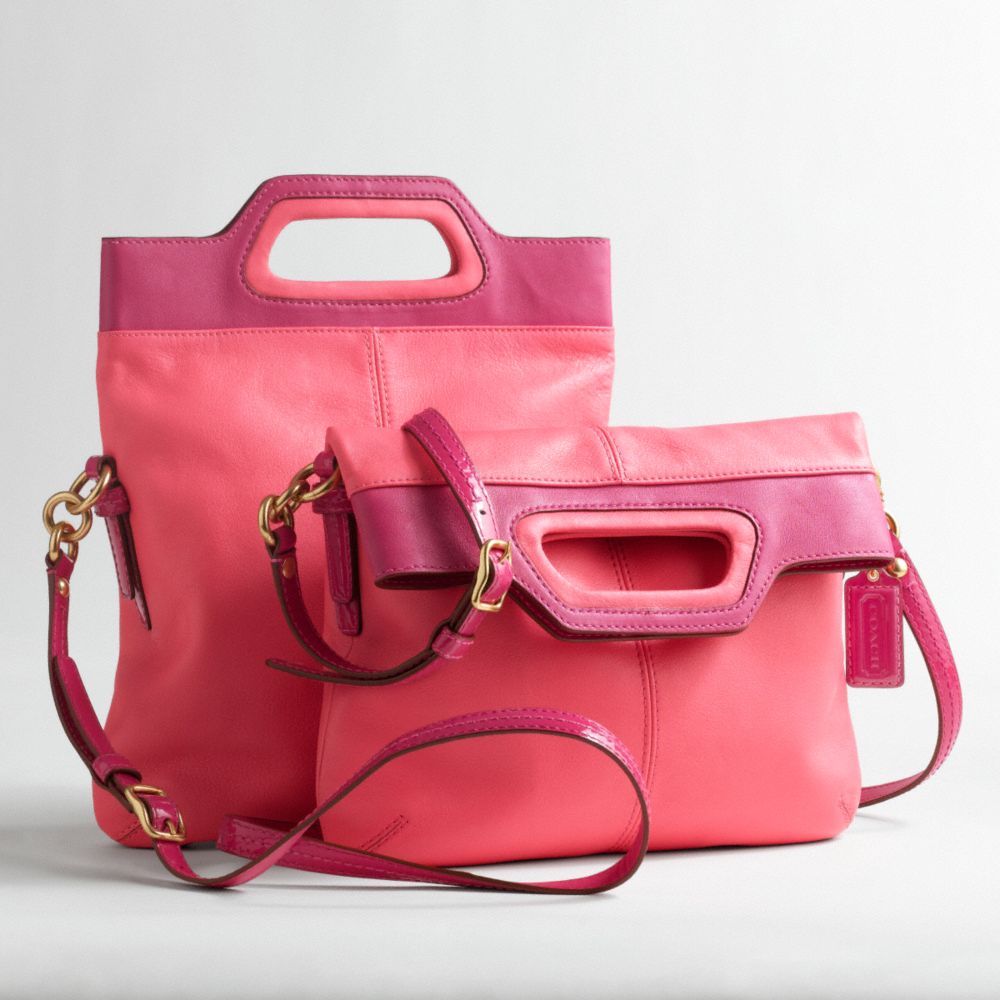 photo copyright Coach, Inc.